A curated view…
Here in the online shop we invite you to view a curated selection of unframed works on paper of images with music themes and other themes, such as street scenes, portraits and still-lifes. These come in sizes from 8″ x 10″ up to 24″ x 36."  We are also offering framed works on paper—both drawings and paintings—and framed oil paintings on canvas or copper.
If you can't find something you are looking for, let us know. We'd be happy to help you find it.
"New Orleans Music Observed," published in 2021 by Emilie Rhys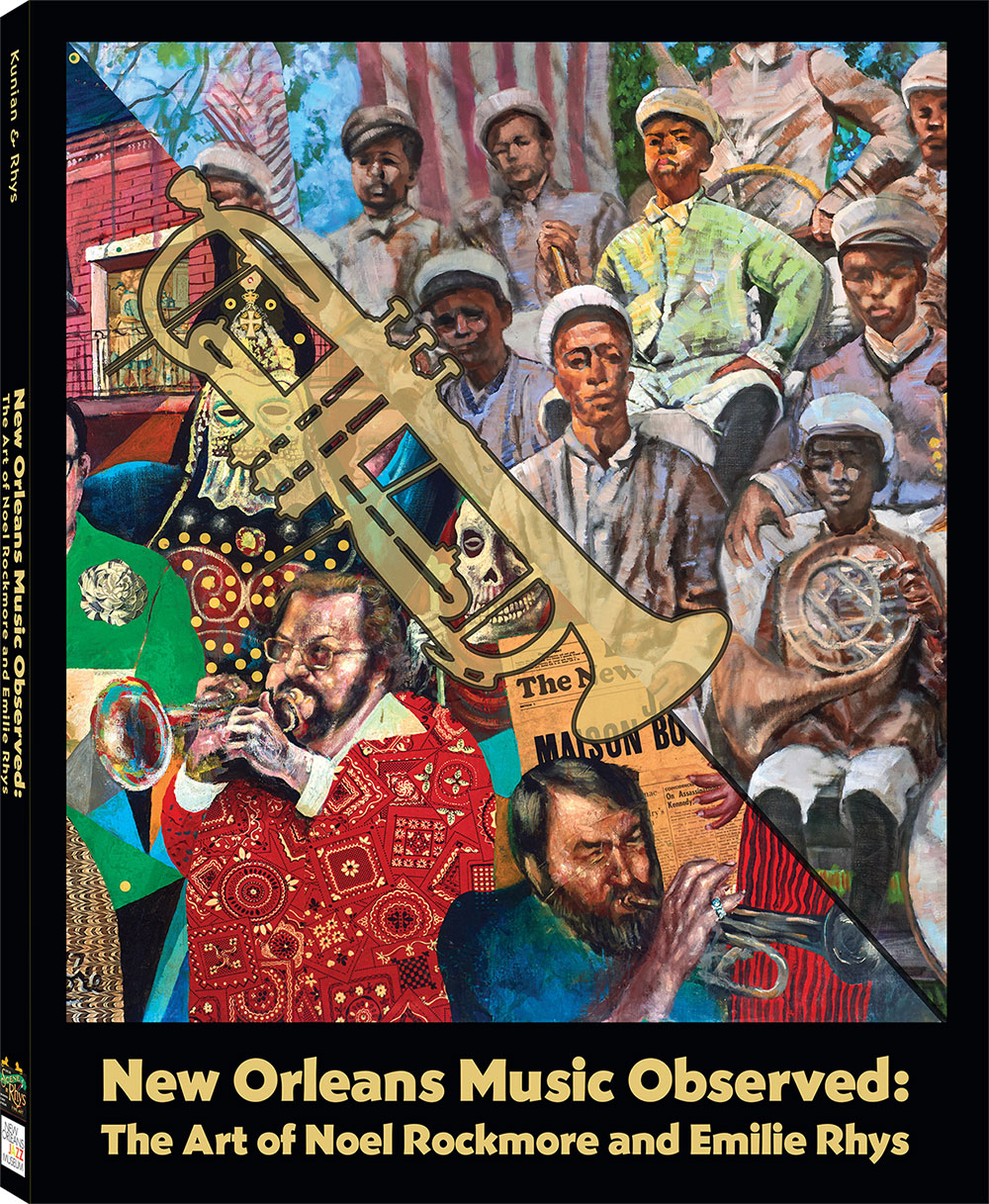 Available at bookstores and gift shops in New Orleans and elsewhere in southern Louisiana, all of whom would be happy to ship to the destination of your choice.
"The photos in your book encapsulate the music scene and the spirit of New Orleans so well. Thank you for all the work you have done for the city of New Orleans and the state of Louisiana by promoting our culture with your wonderful art."
Billy Nungesser
Lieutenant Governor, State of Louisiana
"Amazing experience from beginning to end. Emilie gives back to the musicians she draws when she sells the piece, a wonderful way to support the whole art scene."
Sandy
Gallery customer
"Your work visualizes the energy of the music and in so doing captures ( does not freeze) the spontaneity of the jazz moments.  There seems to be oneness between you, the drawing activity/experience and the music that I imagine to be meditative. You have a strong hand."
Edgar
Artist
"This piece captures the spirit of Preservation Hall for me, from the intimacy and 'closeness' of the space, to how some musicians are resting quietly while other are jammin', to the audience who is absorbing it in each their own way and world, that is exactly how it looked to me."
Shannon
Gallery customer
"Brilliant work! Emilie has a unique perspective on life in New Orleans."
Ethan
Musician
"Beautiful artwork that reflects the soul of New Orleans…."
Lynn
Gallery customer
"You rule!"
Van Dyke Parks
Musician
Join our mailing list for
updates, discounts & events: