On the scene with Rhys: 
Pre-pandemic, Ms. Rhys attended live music events five-to-seven times per week. She has been known to create art in more than one music venue in a single day, sometimes starting work in the afternoon at one venue, ending up at several others in the evening, as well as creating drawings during music festivals, and while attending lectures and seminars.  In future, if you would like to know where Ms. Rhys will be drawing, fill out the contact form below and give us an idea of dates/locations in which you are interested. 
A selection of images showing Rhys "On the Scene." Click on any photo to open it up, then you can scroll through all of them all full-size.
the artist at work
The only thing Emilie Rhys loves more than hearing music is to "draw the music" while it's happening. And to do what she does with it requires a finely tuned sense of improvisation, a flexibility, and an openness to go where the music and the art will take her within the artwork. It helps that she is a renowned portraitist with a good sense of anatomy. The drawings always begin with loose loopy lines in pencil, followed quickly by fountain pens applying ink in two colors.
Here's a group of paired pictures showing photos of Rhys at work side-by-side with the finished artworks.
Connect With Rhys @ Venues
Many people have commented on how interesting it is to observe Rhys create a live music drawing. Here, if you wish, you could get in touch to see if your next visit to a music venue could include meeting Ms. Rhys. She would be happy to let you sit next to her, if possible, or nearby to where she will be drawing. Please note that she does need to choose where she sits, often at the last minute, unless she is able to reserve a table, which isn't available at all venues.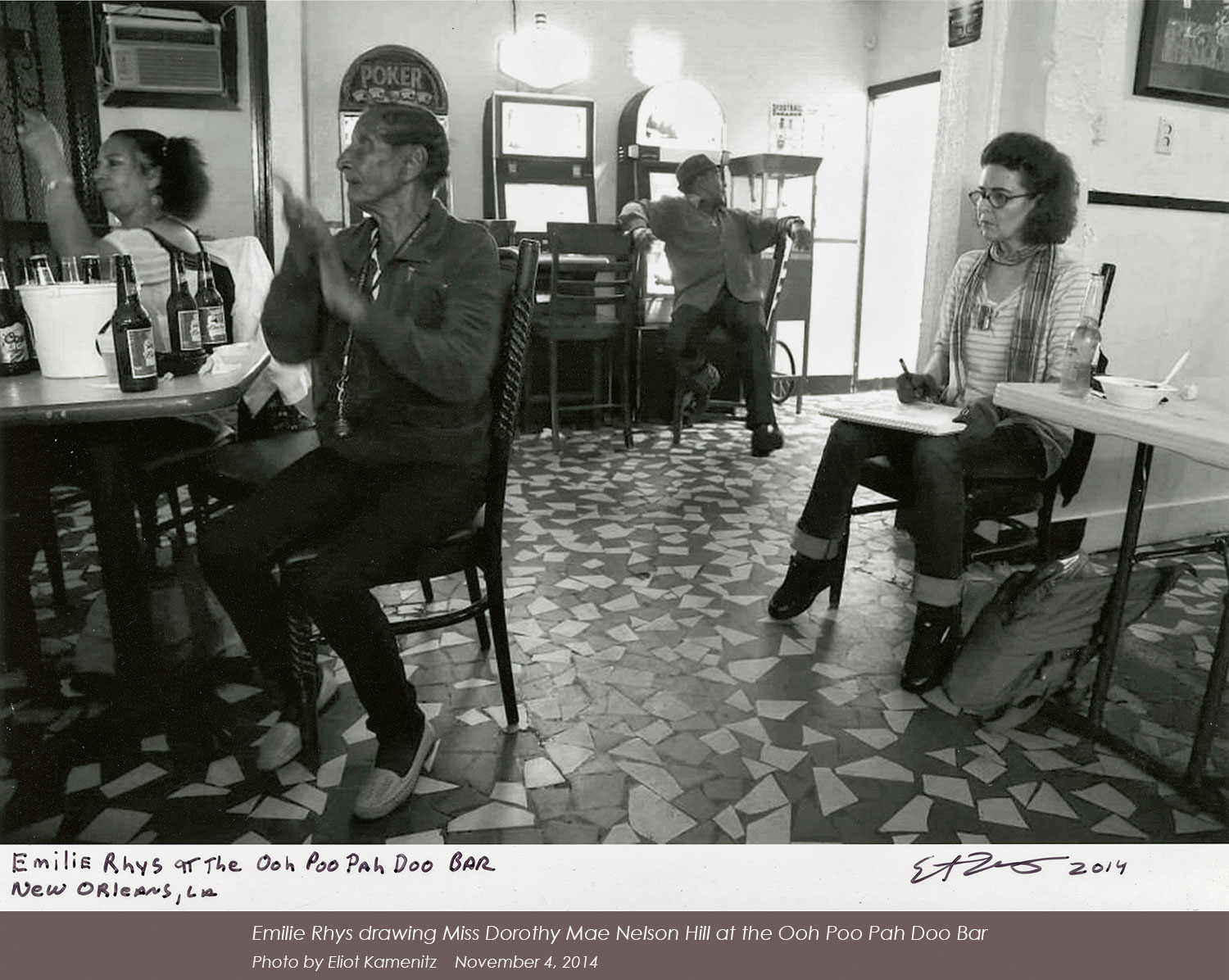 Join our mailing list for
updates, discounts & events: