Out and about, on the scene with Rhys: 
Ms. Rhys attends live music events on average five times per week. She is known to visit more than one music venue on any given day, sometimes starting work in the afternoon at one venue, and ending up at several others in the evening.  Once at a venue, she chooses the spot that promises the best possible view to draw, and when her supplies are unpacked, she starts, working first only in pencil—to establish a loose approximation of what she has decided to draw. This could be the band, it could be the people in front of her, it could be the room. She decides spontaneously.
If you are planning visits to your favorite music venues, and would like to know where Ms. Rhys will be drawing, fill out the contact form below and give an idea of your dates.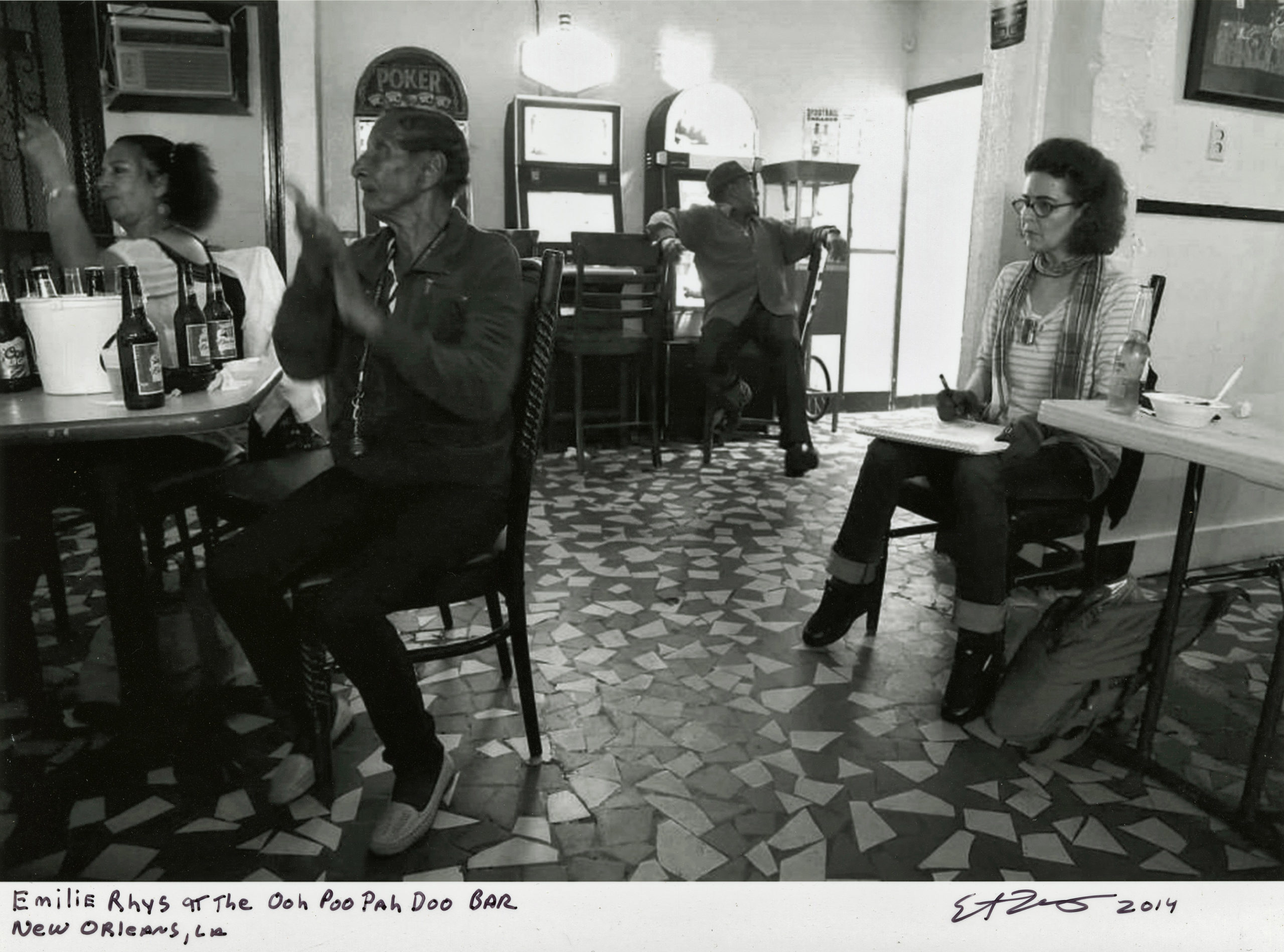 Sign up for updates, events and discounts: