Books featuring Rhys's art
Published in July 2021 by Emilie Rhys (in coordination with David Kunian at the New Orleans Jazz Museum), "New Orleans Music Observed: The Art of Noel Rockmore and Emilie Rhys" commemorates the eponymous exhibition at the Jazz Museum (on display January 30, 2020—November 7, 2021) and introduces significant new original material not part of the exhibition. It has 282 pages and several hundred illustrations, many in full color.
"New Orleans Music Observed"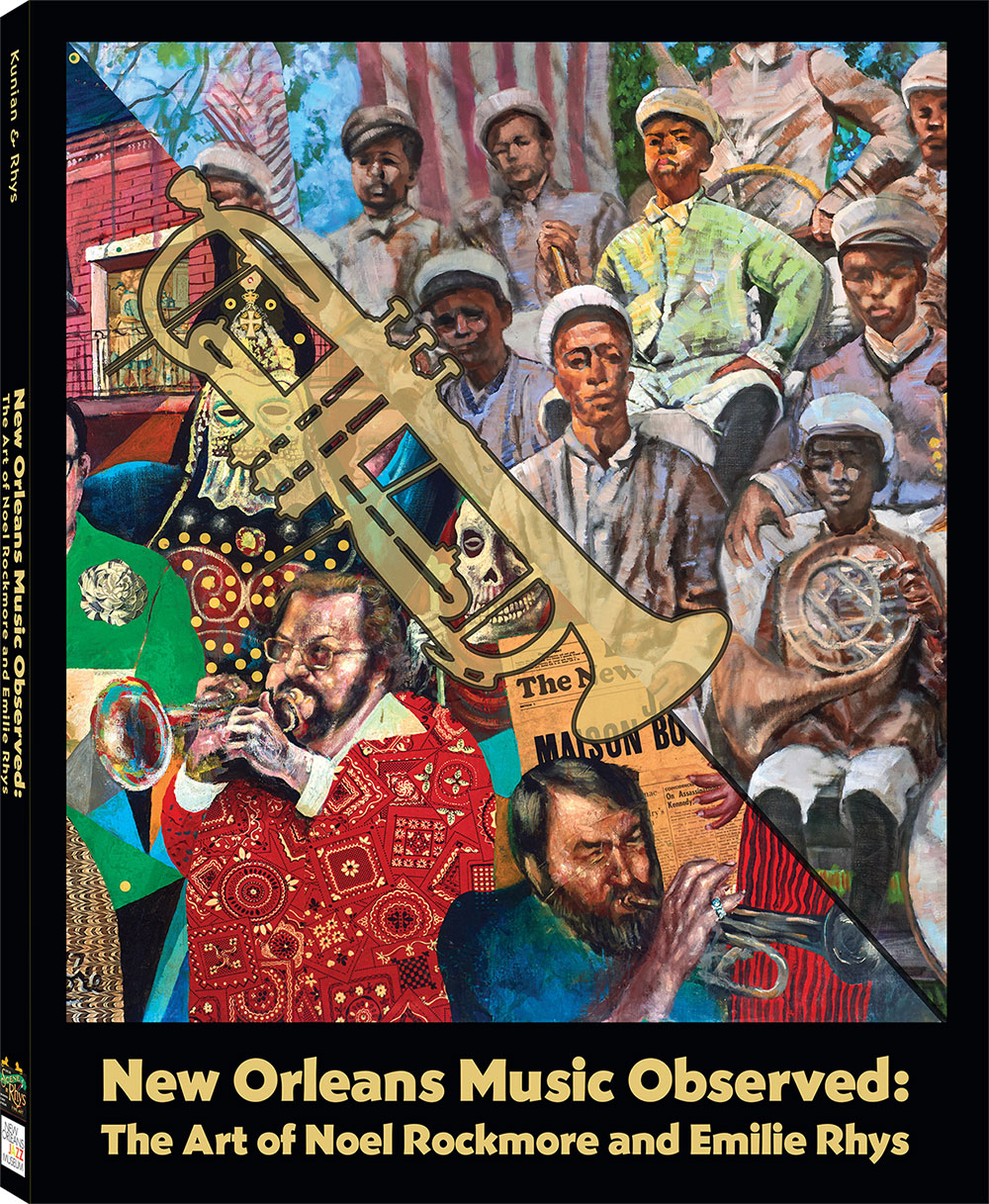 Available at bookstores and gift shops in New Orleans and elsewhere in southern Louisiana, where you can browse the book in person and purchase it if you are so inclined. And any of these stores would be happy to ship the book to the destination of your choice.
"Creole Gumbo and All That Jazz"
In 1977 Howard Mitcham—a New Orleans/Provincetown chef, cookbook author, raconteur and artist who died in 1996—invited Rhys (then 21 years old and named "Emily Davis") to contribute five drawings of historic musicians to his upcoming book, "Creole Gumbo and All That Jazz," published in 1978 and still in print today (with a different cover—available at local stores, at Barnes & Noble and on Amazon.com). It has 288 pages, with many illustrations, including pen sketches by Emilie Rhys, aka Emily Davis, of Jelly Roll Morton (p.76), Louis Armstrong (p.95), Freddie Keppard (p.103), Joe Oliver (p.186), and Bessie Smith (p.197).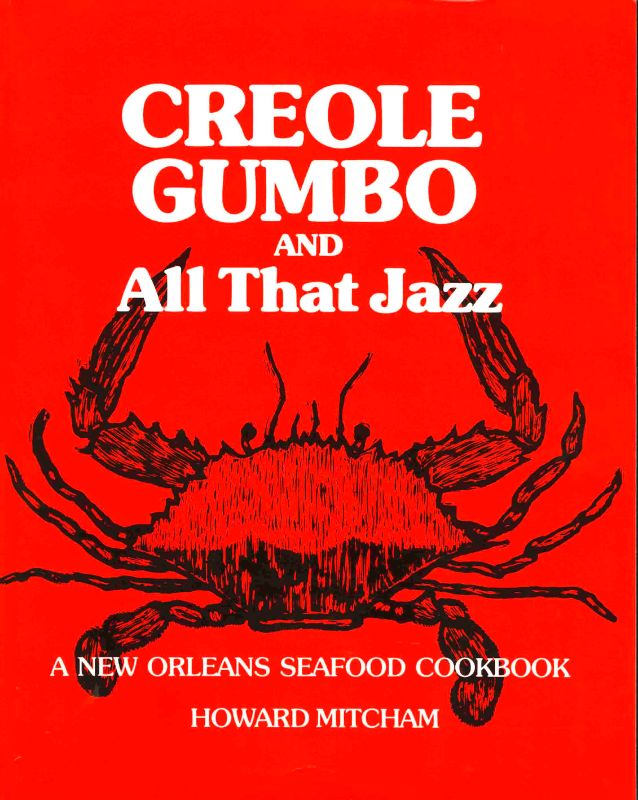 Available at Amazon.com and Barnes and Noble. Click on the button to go to their page for this book.
CDs featuring Rhys's art
Rhys artworks appear on the covers of nine CD recordings, from Carlos Lomas in the late 1990s to Antoine Diel and Sam Kuslan in 2016. Some of these were commissioned specifically for the recording, others utilized existing artworks. Ms. Rhys is very proud to have her work chosen for this purpose and looks forward to future collaborations. Contact us if you are interested in Rhys art appearing in your upcoming recording project. Those interested to purchase the CDs, contact the musicians/bands directly.
Posters featuring Rhys art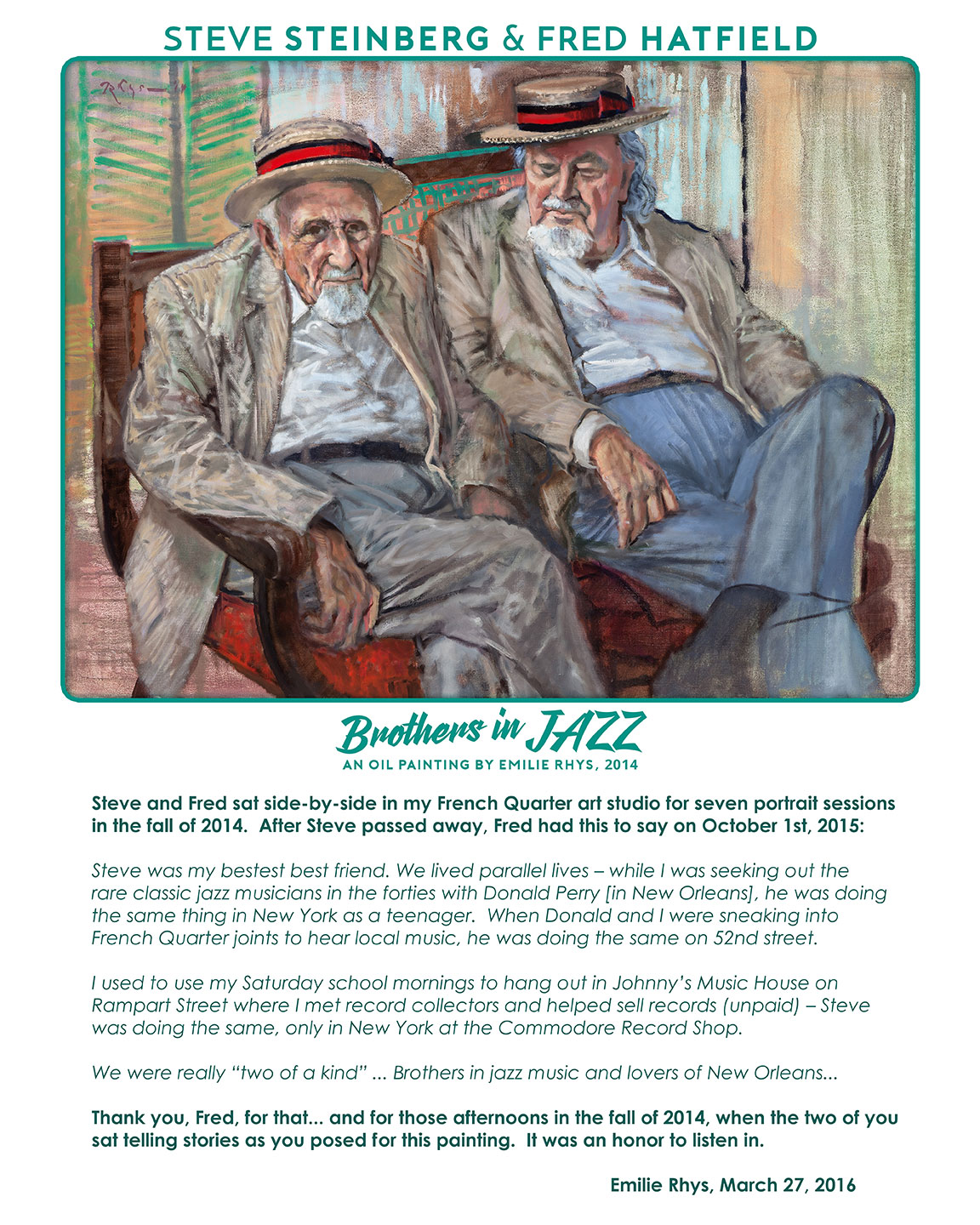 20″ x 16″ archival poster print featuring a 2014 oil painting by Emilie Rhys of close friends and music enthusiasts Steve Steinberg and Fred Hatfield.
Join our mailing list for
updates, discounts & events: