Welcome to the online home for the art of Emilie Rhys. Her pencil & ink drawings created during live performances in New Orleans' clubs and festivals capture the music scene so vividly that you can see music in the artwork.​ Her music-themed oils and drawings are presented alongside non-music themed art: French Quarter rooftop views, street scenes, cemetery views, explorations of old-master paintings, still-lifes, and portraits of family and friends.
Come visit the storefront gallery at 1036 Royal Street, open by appointment seven days a week.  Fill out the CONTACT FORM to make an in-person appointment, and provide the preferred day/time for your visit. 
Saturday-Sunday December 16-17, 2023 the gallery is participating in the 1000 Block of Royal Art Stroll. The four artist-run galleries located here will be open 2:00 to 5:00pm both days, during which Rhys will sign her book "New Orleans Music Observed."
the artist
          A third generation artist whose art career spans 47 years, Emilie Rhys has for the last 12 years focused on developing iconic signature artworks of musicians during live performances in New Orleans. Pencil & ink on paper (using mechanical pencils and fountain pens) is her preferred live action medium. She is also a lifelong painter in oils, a portraitist whose preference for direct live observation of her models in the studio is among the factors that distinguish her work among her contemporaries. Selections of drawings and paintings are available for purchase on this website in "Purchase," and in person at Scene By Rhys Fine Art, her 1036 Royal Street storefront (between St. Philip and Ursuline Streets in the French Quarter).
The New Orleans Jazz Museum exhibited a selection of her oils from January 30, 2020 to November 7, 2021 in their show "New Orleans Music Observed: The Art of Noel Rockmore and Emilie Rhys."  The exhibit and more can be seen in the book of the same name, published by Ms. Rhys in July 2021.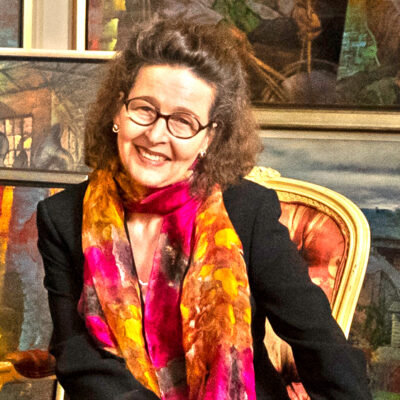 Starting at 6pm at the fundraiser's Patron Party, the evening continues at 7pm with a seated dinner during which Ms. Rhys will talk about three generations of artists in her family while showing pictures and telling stories. There will be a particular focus on her relationship with her father Noel Rockmore.
View More...
"New Orleans Music Observed," published in 2021 by Emilie Rhys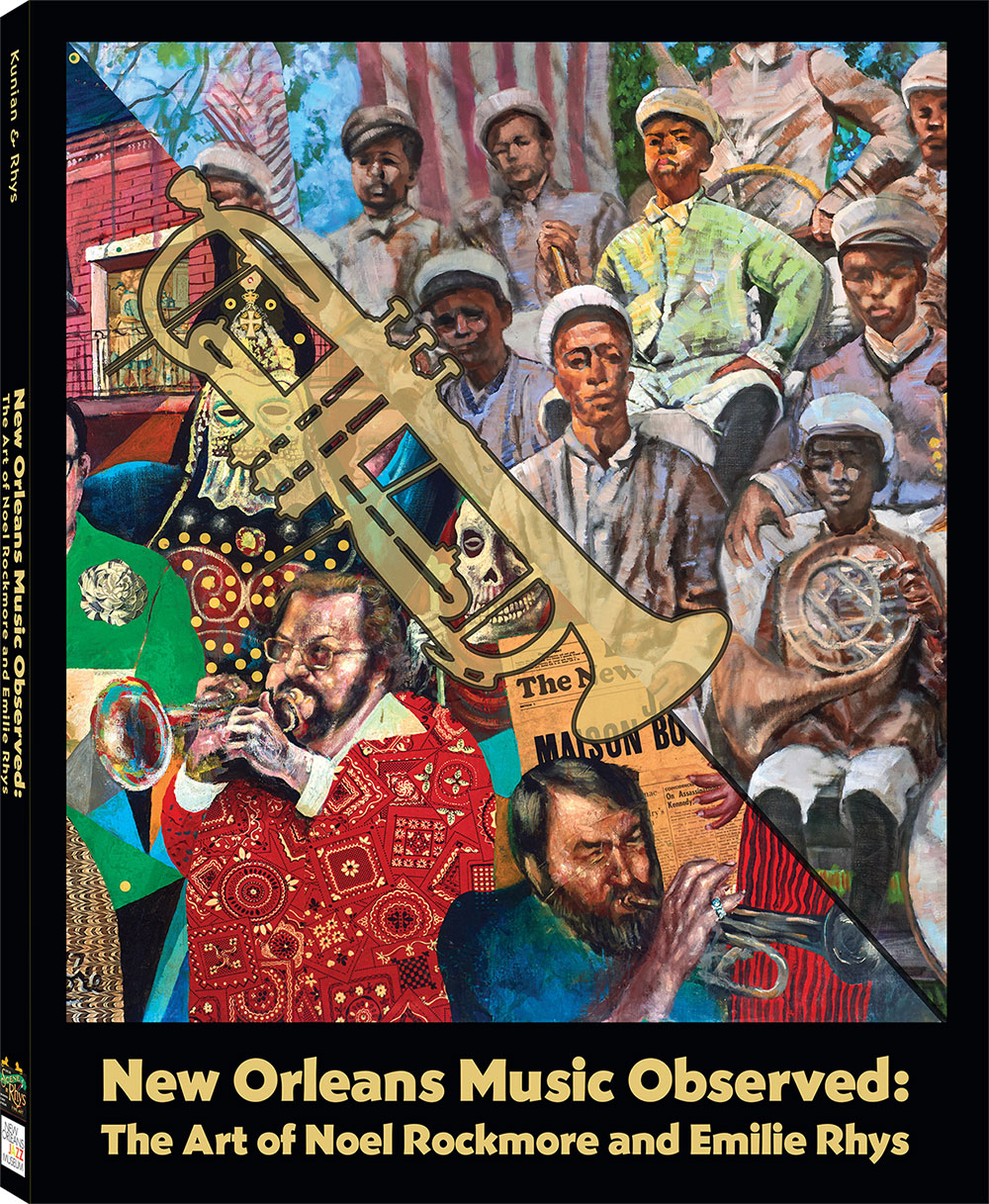 Available at bookstores and gift shops in New Orleans and elsewhere in southern Louisiana, all of whom would be happy to ship to the destination of your choice.
Join our mailing list for
updates, discounts & events: